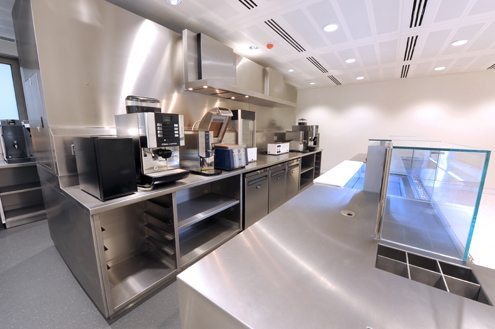 Following a tender process and a number of very successful projects, we were delighted to be entrusted by MACE/COMO to fit out their own pretigious new UK headquarters in Moorgate, London. In taking on this challenging project we knew it had to be right in every possible aspect as both Mace, Mace's clients, prospective clients and Architects would be using the facility and as such, it had to be of the highest possible standard.
Working closely with SeftonHornWinch and Senior MACE Directors and managers, we fitted out the Main Dining Facility and 8 tea point areas in less than 12 weeks.
With a project value of approximately £160k, this is another project C&C Catering Equipment Ltd were proud to make happen.