C&C Catering Equipment Ltd is one of the UK's leading specialist kitchen contractors. Multi-award winning, we create and equip professional catering environments for clients around the UK.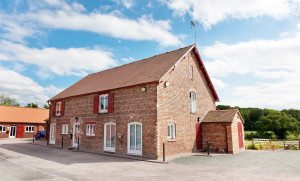 Working with many of the UK's top catering consultants and designers, we ensure their vision becomes reality. Recent projects include the Nomura Bank HQ in the City of London, the House of Lords and the House of Commons, Fortnum and Mason, Crowne Plaza Hotels, Hilton Hotels and Astra Zeneca amongst many others.
Development
Started in 1981 by John Kitchin, we remain a family business with directors who are closely involved with client projects at all levels. Our Managing Director is Peter Kitchin.
Many of our team have worked with us for more than 20 years and we work hard in all areas of training. Our preference is to develop new staff from entry level roles and we actively seek enthusiastic young starters. This ensures they learn to work the "C&C way". For example Peter Kitchin's son, Matthew, has recently joined the business, and he and some of our younger team are very much the future of the company.
Our Values
Reliable, knowledgeable, easy to do business with, straightforward, hard-working.
These values are key to our success and have underpinned the company since we began. We do everything in our power to create the best experience for each client and this principal is the core discipline for all of our team.
As well as responsibilities to our clients, we also recognise our environmental responsibility and details of our sustainability programme can be found here.
We make it happen.