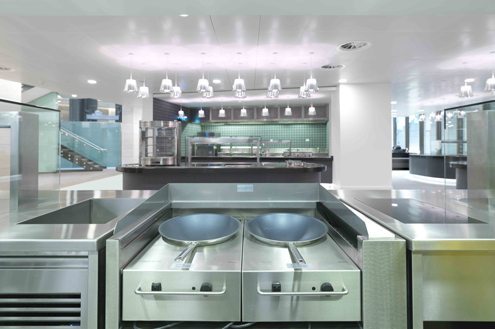 C&C worked closely with consultants Tricon Foodservice Consultants PLC to complete the Deloitte project to the excellent standard expected. Also working closely with the main contractor, MITIE Interiors Ltd, the project ran smoothly and as accurately as planned company website.
C&C won the project after a challenging tender process to undertake the fit out of the new prestigious corporate dining facilities at Deloitte's new headquarters at Athene Place, London.
The project consisted of a new basement store and coldroom facilities, high end food service counters were installed to maintain the excellent appearance of the prestigious offices. Production kitchens were also fitted with associated wash up areas.
Follow this link for more information on our Deloitte catering scheme installation