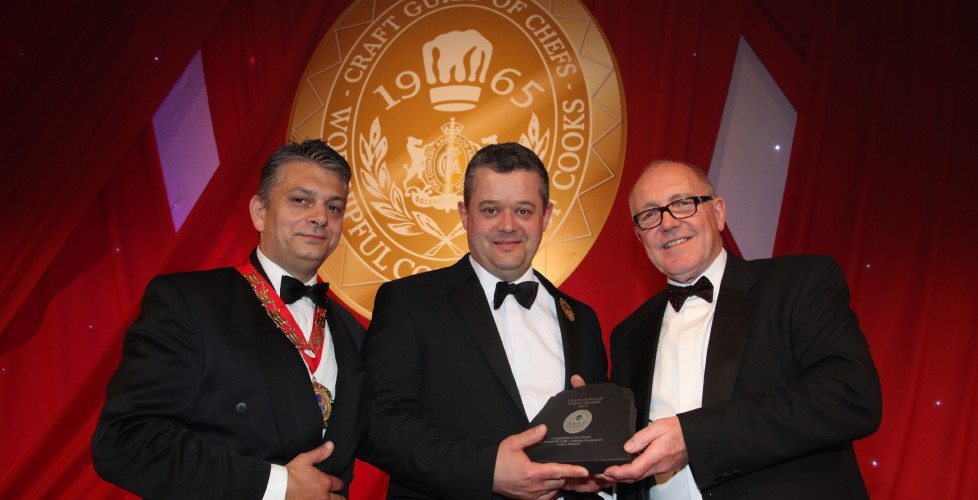 With award season well underway, C&C were delighted to once again proudly sponsor the Craft Guild of Chefs Awards 2015. Having also been sponsors at the previous two events, C&C were pleased to be involved with the prestigious evening.
The bar continues to rise for Chefs around the country, creating an exciting and competitive industry in which to be involved. This is certainly the case for the Competition Chef Award, which C&C were proud to sponsor at this year's Craft Guild of Chefs event.
Tensions were high for the final three shortlisted nominees, however it was Adam Bennett from The Cross at Kenilworth who came away with the impressive award. Having previously been a finalist for Craft Guild of Chefs National Chef of the Year and a winner of the Midlands Chef of the Year competition, it was clear that Adam held the experience and skills to amaze the judges.
C&C would like to offer a huge congratulations to Adam on this fantastic achievement, as well as the other shortlisted nominees for this award. As the standards continue to become more impressive year on year in the industry, C&C are proud to be involved with acknowledging these fantastic individuals.