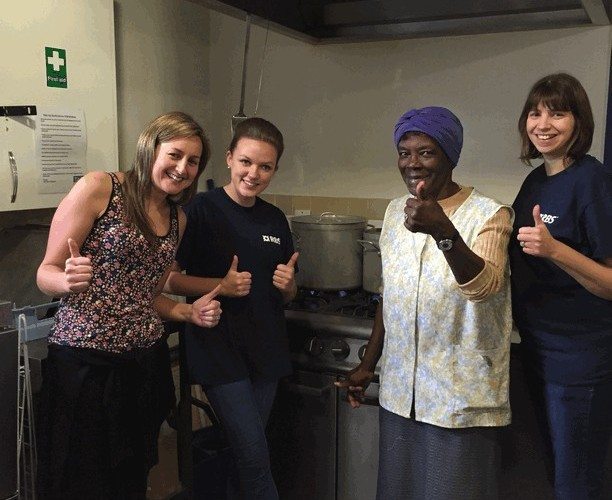 CEDA were recently approached by the TAB Centre in Shoreditch to replace their failing catering oven which helps feed homeless people and give cookery lessons to young people from the local community project planning tools.
Following an appeal to CEDA's membership C&C Catering Equipment quickly stepped forward and offered a Falcon Dominator six burner range free of charge. Following a site survey at the TAB Centre provided by Gratte Brothers the range has been installed and is already up and running, making a huge difference at the church and community based charity project.
Talking about the impact the oven is making TAB Centre Manager Christina Pilkington, said, "I would like to say a huge thank you to CEDA, C&C and RBS for organising and supplying a new oven for our community kitchen. The kitchen supplies over 100 hot meals to the homeless each week, provides a hot lunch for local elderly people and enables us to run a cooking class for vulnerable young people who are referred to us from local secondary schools who are at risk from being excluded."
"We were only too delighted to support the TAB Centre in their hour of need by providing a new quality oven which will last them a long time. The CEDA appeal shows we can all help others in practical ways when they are in need," said Peter Kitchin, Managing Director of C&C Catering Equipment.
The project was coordinated by CEDA and Ginny O'Dell who works for RBS in the City and is one of several volunteers from the firm at the TAB Centre.